ATIMPEX is a leading company in the manufacture and direct distribution of
motorcycle power restrictors
. We are the first European manufacturer to certify and commercialise
35 kW power restrictors
for the
A2 driving licence
. We also have the highest levels of experience, reliability and prestige proven and recognised during the 13 years we have been within this activity, being official suppliers of some of the main motorcycle brands. Furthermore, you can find among our products a variety of
25 kW power restrictors
.
All our
power restrictors
are
always in stock
to be shipped immediately. You will rarely try to look for a kit and will not be able to find it.
Our power restrictors have been
tested by EU accredited laboratories
such as
INTA
and
IDIADA
and approved by the
Ministry of Industry of Spain
, in compliance with all directives and technical regulations required by the European Union, which gives our products the highest technical and legal guarantees.
They are currently accepted in the following countries: Andorra

, Austria

, Croatia
, Denmark

, Estonia
, Finland

, Germany
, Greece

, Ireland

, Luxembourg
, Malta
, The Netherlands

, Norway

, Slovenia

, Sweden
and United Kingdom

, where they are recognised by insurance companies, the police departments and official authorities. Nevertheless, we are continuously working in order to be accepted in the rest of the EU countries.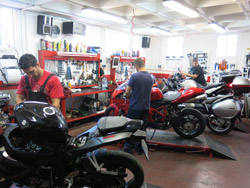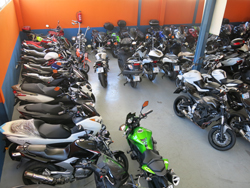 In ATIMPEX we are mainly aimed at the motorcycle industry retailers whose activities are selling, servicing and repairing new and used motorcycles. Manage your orders easily with us, increase your sales volume and improve your business. We do offer special conditions for dealers and give good deals for private customers providing a quick and efficient service that distinguishes us.
IMPORTANT NOTES CONCERNING A2 PERMIT
LEGAL DEFINITION:
it allows to ride motorcycles with a power rating not exceeding 35 kW, a power to weight ratio not exceeding 0.2 kW/kg and not derived from a vehicle of more than double its power.
INTERPRETATION:
this driving licence authorises to drive motorcycles whose power does not exceed 35 kW (48hp) or by installing an approved 35 kW restriction kit on those motorcycles that above this power do not exceed 70 kW (95 hp). Furthermore, you also have the option of installing a 25 kW restrictor kit in certain motorcycle models that do not exceed 50 kW (68 hp).
Motorcycles whose mass in running order is equal to or higher than 175 kg comply with that power/weight ratio, so they can be restricted to 35 kW. Those motorcycles beneath that weight can be restricted with 25 kW kit or with those specifically manufactured with a power not exceeding such ratio.